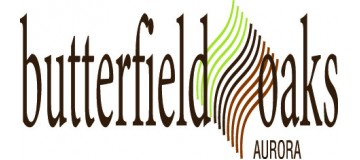 Your Review
Submit a Review
Resident Reviews
Butterfield Oaks Aurora - Wonderful Apartment Community
|

Recommended: Yes
Fantastic Neighborhood|Recommended: YesGreat place to live. Competitive market rate. This is a quiet, friendly, and beautiful neighborhood with wonderful staff. No complaints.
Very good apartment s in the community|Recommended: YesVery good apartments over all. I lived here for 4 years and like the apartments, staff and maintenance. Only complain is that the rent goes up every time you go for a renewal and I think it's the same with other places too.
Best apartments I ever lived in.|Recommended: YesI lived in Butterfield Oaks for about four years. I only left because I had to re-locate. These apartments are as close to perfect as anyone will find. I actually came to this site because I missed my apartment and wanted to see the pictures. If you live in Butterfield Oaks you will enjoy the apartments, the staff and the community.
Great place to live. right by the highway.|Recommended: Yeslove this place.
AMAZING Great first place to move to|Recommended: YesIt's apartment living with a condo feel. Feels more luxurious and private than a regular apartment. Friendly and funny staff and although I have only made aquaintance with one neighbor I know everyone here is personable. This being the first time living out, it definitely met expectations and then some. super close to everything as well great location and great upkeep of everything. Also although I've only been to a office once or twice they know me and make me feel welcomed.
Friendly staff, well kept grounds, reliable, quiet.|Recommended: YesIt's quiet and the staff is great. I like the layout of my apartment. They make you feel like home here. I love that there is a portal online to pay your rent and communicate I also love that management is more personable and really cares for their tenants, rather than that corporate feel when you need to turn to them for something. Really great community. If I had to change anything, on the grounds I would add an outgoing mail box at each mail box station. In the apartment, I would upgrade the tile in the bathroom and the kitchen. It's a little out dated. Very minor details, but great place to live.
It is home. |Recommended: YesIt is very quiet, clean, and any time I needed maintenance their response is immediate. Jason and the gals are very warm and welcoming.
I have had better but the pricing is what brought me here|Recommended: YesAs I have mentioned in my earlier comment the pricing is better than others and you are close to some shopping and highway is easily accessible.
Great Place to Call Home |Recommended: YesEnjoyed my first two years, signing for another.
Great property for decent cost|Recommended: YesClean space, staff is friendly and very helpful. I lived in an older apartment so there were fixes needed every once in a while, the maintenance staff were quick to fix problems. Overall, very satisfied with my experience here.
Awesome place to live.|Recommended: YesDon't hesitate to move here you will not be disappointed.
Lease rate|Recommended: Yesits very nice complex, and so quite, but the lease is high, if there's any way to reduce the lease , it'll be the perfect complex to live
Beautiful location |Recommended: YesNice area, safe and quiet. Highly recommended
It is a very well kept place.|Recommended: YesThat i actually like living here, and the staff is great.
The views and opinions expressed herein are solely those of the original authors and other contributors. These views do not reflect the views of Butterfield Oaks, its owners, managers, agents, employees or content providers. No representation or warranty, express or implied, is made or given by Butterfield Oaks, its owners, managers, agents, employees or content providers regarding safety, accuracy, completeness or suitability of the information or material expressed herein for any particular purpose